Our rapid development to provide products fulfilling the performance demands of new technologies
Light diffusion films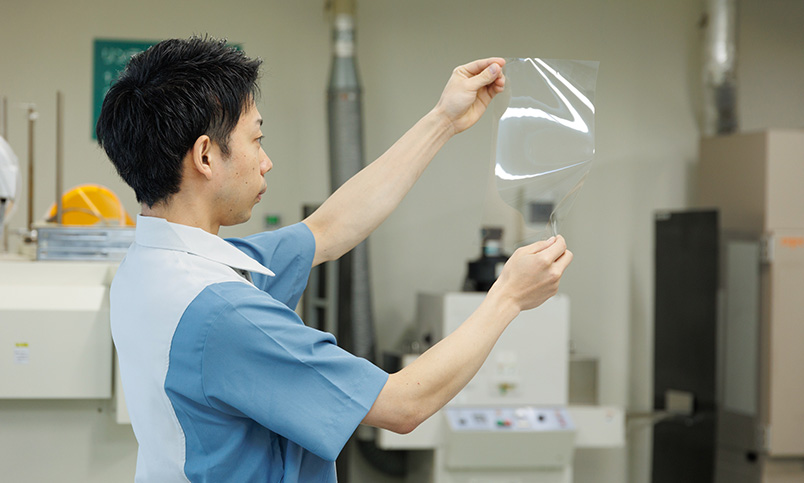 Q. What kind of product is a light diffusion sheet?
And what applications are sheets of this kind used for?
Light diffusion film is optical functional film that diffuses incident light efficiently in the optimum form and direction. It is used in reflective displays and rear projection screens. Reflective displays differ from regular LCD displays, etc. in that they can use external light rather than backlight for their display. They are mainly used in applications such as e-readers, electronic inventory tags, and clocks. Screens for rear projection are a kind of large display that is installed on the glass of store windows in convenience stores, etc., so that images are projected from inside the store to be seen by people outside.
Q. What are the advantages of using light diffusion film?
Light diffusion films developed by Lintec enable brighter screens with better color support than conventional products. Our diffused light control technology helps to raise the brightness of displays and rear projection screens.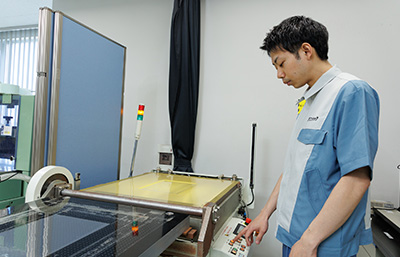 Q. What are Lintec's strengths in terms of light diffusion film?
Our greatest strength in this field is that we use materials and film formation processes that are totally different from conventional light diffusion films, so we can provide special diffusion properties (optical anisotropy) that have never been available with conventional products.
Q. What have you struggled with in your product development work?
If the film is thick, fine text can get blurred at some viewing angles, so we aim to make our films even thinner.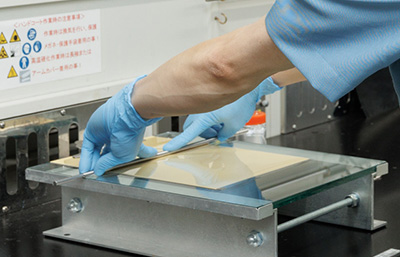 Q. What upcoming challenges and developments are you working on now?
There are many competitors in the display field, so the key point is to deliver products sooner which meet customer performance requirements.
We often get inquiries from customers who want to use a light diffusion film with a display that they are developing with new technology.
We therefore want to focus on the latest tech trends so we can make proposals that give customers what they want.