How we develop adhesive sheets according to trends in display technologies
OCA for direct bonding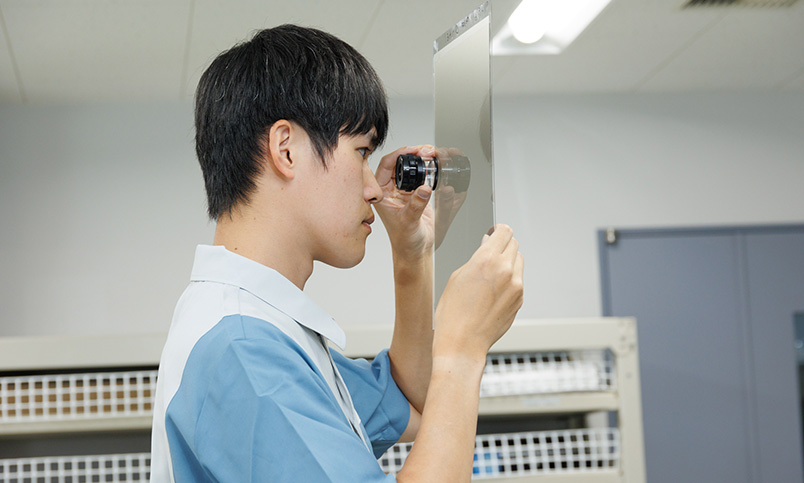 Q. What kind of product is an optical clear adhesive sheet?
And what applications are this kind of sheets used for?
In addition to the smartphone the smartphones and tablets we all use, they are used in cars for central information displays and electronic mirrors, and in the streets for the LCD and organic EL displays of digital signage.
Displays consist of transparent films and glass and plastic components that have been given various functions. Lintec's optical clear adhesive sheets enable touch panel operation together with vivid, high-definition video display by stacking and unifying those films and components with high precision.
Q. What kinds of performance are needed for optical adhesive sheets?
Other than high transparency, they must have high-strength and optimal adhesion, even when bonding differing materials, such as plastics and glass. They also need a stress relaxation property (gap-filling ability) to provide tidy, bubble-free bonding around steps and irregularities in black-printed areas on the protection cover panels used as the outermost layer of displays.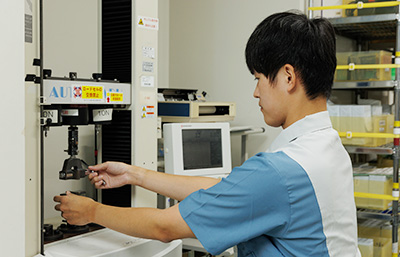 Q. What are Lintec's strengths in terms of Optical Clear Adhesive Sheets?
We are considering using plastics to replace the glass that is used as a component in some displays, for the sake of safety and weight reduction. But there is the problem that outgassing from plastics makes peeling between components more likely. That's a particularly serious problem for customers making displays for car and outdoor uses, which are harsh environments. Our adhesive sheets have succeeded in suppressing that outgassing from plastics and we have greatly improved their ability to prevent peeling between components. They are praised by a wide range of customers.
We can also serve our customers' diverse needs and applications with our unique technologies. For example, selective wavelength-cutting functions reduce light with wavelengths such as UV and IR, to protect devices from strong sunlight, and we can color optical adhesive sheets to improve the visual designs of instrument panels used in cars and home appliances.
Q. What are the challenging and interesting aspects of R&D?
The pace of technological innovation is rapid in the display industry, so if we get complacent about our latest thing, we'll immediately be left behind by the market. Our motto is to serve our customers with the strength that comes from integrated manufacturing systems, in which our sales people accurately pick up information, our researchers give it form, and our factories prototype and manufacture the products. Therefore, close sharing of information between factory, sales, and research is vitally important.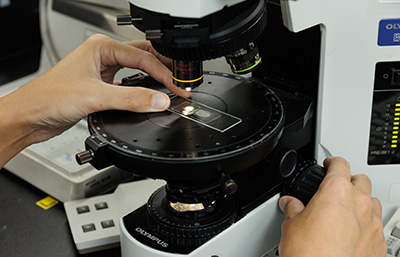 Q. What upcoming challenges and developments are you working on now?
In addition to LCD displays, we're looking to raise our share of organic EL displays, etc. Evolution in display technologies is extremely rapid, for higher functionality, diversity, slimness, and so on, and the customers demand wide-ranging quality and performance attributes from adhesive sheets.
We will keep track of the latest technical trends, and develop products that closely follow our customers' needs.